Sex Offender Registration
Tampa Criminal Defense Law Firm
A conviction for almost any sex crime will result in sex offender registration. This is a lifetime obligation that will dictate where a person can live and work. In many cases, a sex offender will not be able to live near a school or playground or work in certain fields, particularly those involving children.
The social stigma associated with sex offender registration is also significant. The individual labeled as a "sex offender" may face alienation by friends, family members, and co-workers, not to mention the community as a whole. Our firm can help an individual accused of or charged with a sex crime of any kind avoid a conviction and therefore avoid sex offender registration. By providing aggressive representation and a thorough investigation, our Tampa sex offender registration lawyers can effectively defend clients who are facing even the most shocking sex crime charges.
Sex Offender & Sexual Predator Registration in Florida
Sex Offense Statistics & Information
According to the U.S. Department of Justice, "Approximately 30% of sexual assault cases are reported by the authorities." The DOJ also said that there were nearly 63,000 "cases of child sexual abuse reported in 2012."
Here are some other statistics reported by the DOJ:
Of all sexual assault cases, only about 30% are reported to authorities.
In 2012, there were nearly 347,000 reported sexual assaults and rapes of victims 12 years of age and older.
About 18% of women in the U.S. have been raped during their lifetime.
About 300,000 college women were raped in 2006.
In 2012, 34% of sexual abuse victims were under the age of 9.
82% of young sexual abuse victims (juveniles) are female.
According to the DOJ, "Disclosure of sexual abuse is often delayed; children often avoid telling because they are either afraid of a negative reaction from their parents or being harmed by the abuser. As such, they often delay disclosure until adulthood."
About Sex Offender Registration
In the state of Florida, sex offender registration information is made available online. The website is maintained by the Florida Department of Law Enforcement (FDLE) and allows for searchers to find all sexual predators and offenders who live in their area by running searches by city, county, and/or zip code. This will include basic information; searchers will also have access to the pictures of all predators and offenders.
By law, the FDLE must post all information regarding predators who qualify under the Florida Public Safety Information Act (PSIA). They are also authorized to post information regarding offenders on their public website.
This can include the following information:
Photo
Physical description
Crime information
Registered address
Per Florida Statutes §943.0435, there are several qualifying offenses that would require that the convicted be officially registered as a sex offender. This includes being convicted for several different sexual offenders, such as kidnapping, false imprisonment, luring or enticing a child, sexual battery, lewd/lascivious offenses committed upon or in the presence of a child under the age of 16, and more.
Sexual Predator Registration Requirements
If the court determines that you are a "sexual predator" or a "juvenile sexual predator," you will be required to report in person to your local Sheriff's Office and register not once, but FOUR times a year, beginning with the month of your birthday and every three months after that.
What is a sexual predator? It is someone who has been found guilty of an offense that is sexually violent under Section 775.21 of the Florida Statutes. To be considered a sexual predator, a person must also have a written court order that designates him or her as a "sexual predator."
An individual can also be designated as a sexual predator if they have been civilly committed under the Florida Jimmy Ryce Sexually Violent Predator Act, and if they have a written order from the court designated them as a sexual predator.
For example, if your month of birth is in January, and the court requires that you register FOUR times a year, you will have to register in: January, April, July, and October of each year.
On the other hand, if you have been named as a "sexual offender," you are required to report to the Sheriff's Office TWO to FOUR times a year, depending on which offense you were convicted of.
If the court designates someone as a sexual predator or a sexual offender, he or she is required to register for life.
Do I Need to Register as a Sex Offender?
Without knowing the facts of your case, we cannot definitively say if you will be required to register as a sex offender. In Florida, criminal defendants have to register as sex offenders if they have been "convicted of a qualifying sexual offense in Florida or another jurisdiction," according to the Florida Department of Law Enforcement.
While this is not the complete list of registerable sex offenses, you will notice that many of these crimes involve young victims:
Kidnapping a minor
False imprisonment of a minor
Luring or enticing a minor
Human trafficking
Unlawful sexual activity with a minor
Trying to get a minor to engage in prostitution
Selling or buying a minor for prostitution
Selling or buying a minor for sex trafficking
Child pornography-related offenses
Sexual performance by a child under Sec. 827.071
Sexual battery under Sec. 794.011 (not including subsection 10)
Prohibited sexual misconduct under Sec. 393.135(2)
Prohibited sexual misconduct under Sec. 394.4593(2)
What Personal Information Must I Provide?
If you have been designated as a sexual offender or predator, as a "registrant," you will be required to provide a significant amount of personal information about yourself, such as your name and date of birth, a photograph of yourself, your occupation and where you work, your residential address, and much more.
All of your information, including your photo, address, and arrest data, will be public and available for anyone to read, including employers and civilians, who can access this data on the public registry website, according to the Florida Department of Law Enforcement.
Consequences of Failing to Comply
As a registered sexual offender or predator, you are required by law to comply with the state's registration requirements, and if you don't, you could be arrested and incarcerated.
If you fail to re-register when you're supposed to, or if you fail to update your driver's license number within 48 hours of moving, or if you fail to comply with any other requirements, you could be charged with a felony.
Avoid Sex Offender Registration with Thomas & Paulk in Your Corner
A criminal attorney should truly believe in their client's innocence and fight to prove this in court. At times, however, proving factual innocence may not be a viable option. In these cases, it may be that law enforcement violated the defendant's rights at some point or that another violation of procedure or constitutional rights will lead to a dismissal of certain evidence or even dropped charges. Most importantly, these actions taken by a defense attorney will help the accused avoid sex offender registration, a lifetime label that will have disastrous effects.
If you are facing criminal charges for a sex offense, don't hesitate to contact a Tampa criminal defense lawyer at our firm to have a former prosecutor fight your charges.
Firm Overview
Take a look at our firm overview and learn what makes Thomas & Paulk a premier criminal defense law firm in Tampa, Florida.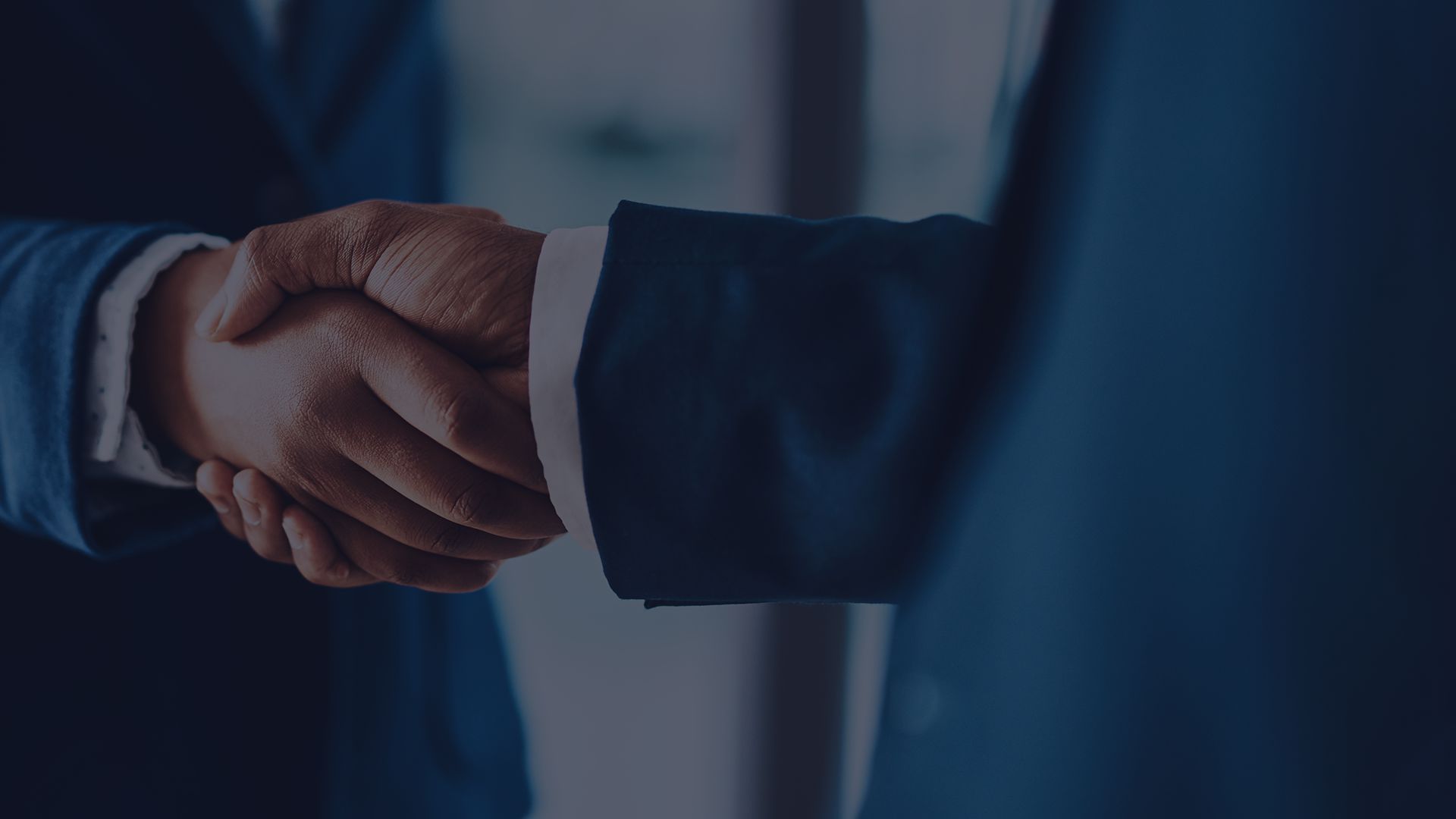 4 Benefits of Hiring a Criminal Defense Attorney
Guidance

You may know nothing about the criminal system and may be confused on what to do next. You need an attorney who can guide you through the entire process.

Knowledge

You won't be able to look into all the possibilities alone. We're well-versed in criminal law and can provide you with a strong strategy to turn the odds in your favor.

Relationships

We've been working in the courts for a long time and have developed positive relationships with all the people you may face, which can help improve your chances.

Building a Case

Unlike a prosecutor, your criminal defense attorney can spend the time to build a strong case to help get your charges dismissed or your penalties reduced.