Hillsborough County Arrest Warrants
Tampa Arrest Warrant Lawyers
Is there a warrant issued by a Florida court for your arrest? Knowing what steps to take next can be crucial. If you find yourself in this situation, now is the time to speak with our Tampa criminal defense lawyers about your case. Even if you aren't sure why the warrant was issued, our firm can get to work right away, researching the warrant to determine the reason and the next best steps.
Even a routine traffic stop could lead to your arrest. While this may seem scary, it's not too late to take proper legal action. If you have a warrant out for your arrest, it is vital that you act quickly.
Don't wait any longer to schedule a consultation with our firm. Our team of Tampa arrest warrant lawyers are ready to help clients protect their future across the state of Florida.
Our criminal defense attorneys at Thomas & Paulk have been representing individuals with these matters for nearly two decades. With our knowledge and legal resources, we are fully equipped to handle your case. Let our team provide the aggressive, authoritative legal representation you need.
Bench Warrants in Tampa, FL
Bench warrants and standard arrest warrants are not the same, though they have similar functions. Usually, a "bench warrant" means that a criminal defendant was not sitting on the bench, in front of a judge when they were supposed to be.
Technically, a bench warrant is issued by a judge when the defendant didn't do something they were supposed to do, like show up in court. So, if you have a scheduled court appearance and you don't appear because you "forget" all about it, because your car breaks down, or you have to work that day, the judge will issue a bench warrant.
Once that bench warrant is issued with your name on it, the police will treat it exactly like any other arrest warrant. If you're pulled over in a routine traffic stop and the officer runs your information in the computer, the warrant will come up and you'll be arrested on the spot.
With an active bench warrant, you can be arrested anytime. The police can show up at your work and haul you away in cuffs or at your mom's house when you're having Sunday dinner with your family.
How Arrest Are Warrants Different from Bench Warrants
As mentioned, bench warrants are initiated by a judge, usually when a defendant fails to appear in court. In contrast, police officers are the ones that start the process for everyday arrest warrants.
In this scenario, the police officer has been hot on a suspect's trail. The officer has been investigating the suspect, maybe even watching them from afar. They know where they live, and where they work. They might have even learned the suspect's daily schedule and routines.
After much detective work, the officer has finally gathered enough evidence to make an arrest. The police officer presents the evidence to the judge, and asks the judge to sign an arrest warrant.
Police officers don't need warrants for every arrest. They may catch criminals "in the act" or just after, with probable cause to make an arrest without a warrant.
If a police officer wants to catch a suspect off-guard; for example, late at night while they're sleeping, or if they don't want the suspect to know they're under investigation (especially if they're a flight risk), they'll quietly conduct their investigation behind the suspect's back, and when they have enough evidence of criminal activity, they'll ask the judge to issue an arrest warrant.
If the judge is convinced that the suspect is engaging in illegal activities, he or she will issue an arrest warrant. From there, the police officer will try to make an arrest in the least dangerous way possible. They'll arrest the suspect at their place of employment, or at their home in the early morning hours (usually after 3:00 am), while the suspect is dead asleep.
If you notice, we mentioned how the police will show up at people's homes after 3:00 am. There's a reason that between 3:00 am and 6:00 am are "magic hours." It's because the bars are usually closed after 1:00 am and most people are done partying for the night after 3:00 am. People tend to be home between these hours.
If you're not sure if you have a warrant for arrest in Hillsborough County, we have a blog that can help you. Read here to find out how to discover if there's a warrant for your arrest.
Warrants for Probation Violations in Hillsborough County
A Hillsborough County warrant may also be issued for your arrest if there is an alleged violation of probation. If you are on probation and your probation officer has filed a violation of probation affidavit with the court, a warrant will likely be issued for your arrest.
In these cases, it is pivotal that you contact one of our defense lawyers as soon as you become aware of the alleged violation. Most warrants for violations of probation are issued with no bond. If your warrant has no bond, you will be held in jail until your case comes before the judge that issued the warrant. Again, it can take days or weeks for your case to come before the court, so it is crucial that you handle this process with the help of a skilled defense team.
At Thomas & Paulk, we can help you get a court date set before the judge on your case so that you can resolve the violation as soon as possible. With any warrant, being the one to turn yourself in or approach the court is always better than waiting to be caught and dragged into court. Dealing with a violation in this way can also save you the embarrassment of having law enforcement arrest you.
What If You Have a Tampa Arrest Warrant?
If you are taken into custody on a bench or arrest warrant, you will be forced to appear in court for any proceedings you missed and may be subject to further legal penalties. The longer you attempt to avoid arrest, the more severe your penalties may become. When you voluntarily return to court with legal representation, a judge will most likely look more approvingly upon your case.
An arrest warrant may lead to the following consequences:
Criminal conviction
Jail time
Prison time
Severe fines
Probation time
Restricted parole
By retaining legal counsel and appearing in court, you substantially minimize the potential consequences and repercussions you may have to face. We are here to ensure you receive a positive outcome and that your rights are protected.
How Our Hillsborough County Arrest Warrant Attorneys Can Help
There are several reasons a warrant may be issued for your arrest, but most commonly, failure to appear at trial is the reason the judge did so. We understand that many times, our clients miss court because they did not receive proper notice of the court date or were misinformed about the specific location/time.
We can take the following steps to protect you if you're facing a warrant in Florida:
Identify the reason why you missed court
File a motion with the court
Present evidence in court demonstrating your side
If the court finds that you did not receive notice for your court date, the court can withdraw the warrant for your arrest.
I Knew About My Court Date but Failed to Appear
If you did have notice of your court date but failed to appear for another reason, a Tampa criminal defense attorney at Thomas & Paulk can still help you try to get your warrant resolved. We can get your case before the court and explain the reason that you missed the court date and request that the court withdraw your warrant.
It is important that the court knows you are ready to appear in court to face your charges. If you wait until after you have been arrested on the outstanding warrant, it is always more difficult to explain your reason for missing court and argue that you are ready to face the consequences. It may also take several days or weeks for your case to get before the court if you are arrested.
Need Legal Counsel for Your Tampa Arrest Warrant? Call Today!
If you have a warrant for your arrest in Hillsborough, Pinellas, Pasco, or Polk County, contact our Tampa criminal defense lawyers at our office for a free and confidential consultation. We know that having a warrant for your arrest is a stressful situation and we are ready to help you navigate this situation.
You can reach our team at Thomas & Paulk today at (813) 321-7323.
Facing a Warrant? We Can Help. Call
(813) 321-7323

.
At Thomas & Paulk, our years of experience in criminal law and our dedication to our clients have enabled our Tampa lawyers to obtain excellent results in many of the warrant cases we have taken on. When a person has a warrant out in their name, they may be arrested anytime, anywhere. Whether you are at home or driving to work, a police officer may show up prepared to bring you in.
Not only is an arrest embarrassing and frightening, it also interrupts your life–you will be torn from your family, work, and friends. Our firm is committed to fighting for individuals who have a warrant out for their arrest, safeguarding their personal rights and their future.
Contact our firm today at (813) 321-7323 to schedule your initial consultation and take charge.
Criminal Defense Cases
Criminal defense cases can be highly stressful and complicated. We discuss in this video what you may expect in your case as we fight for the best possible outcome.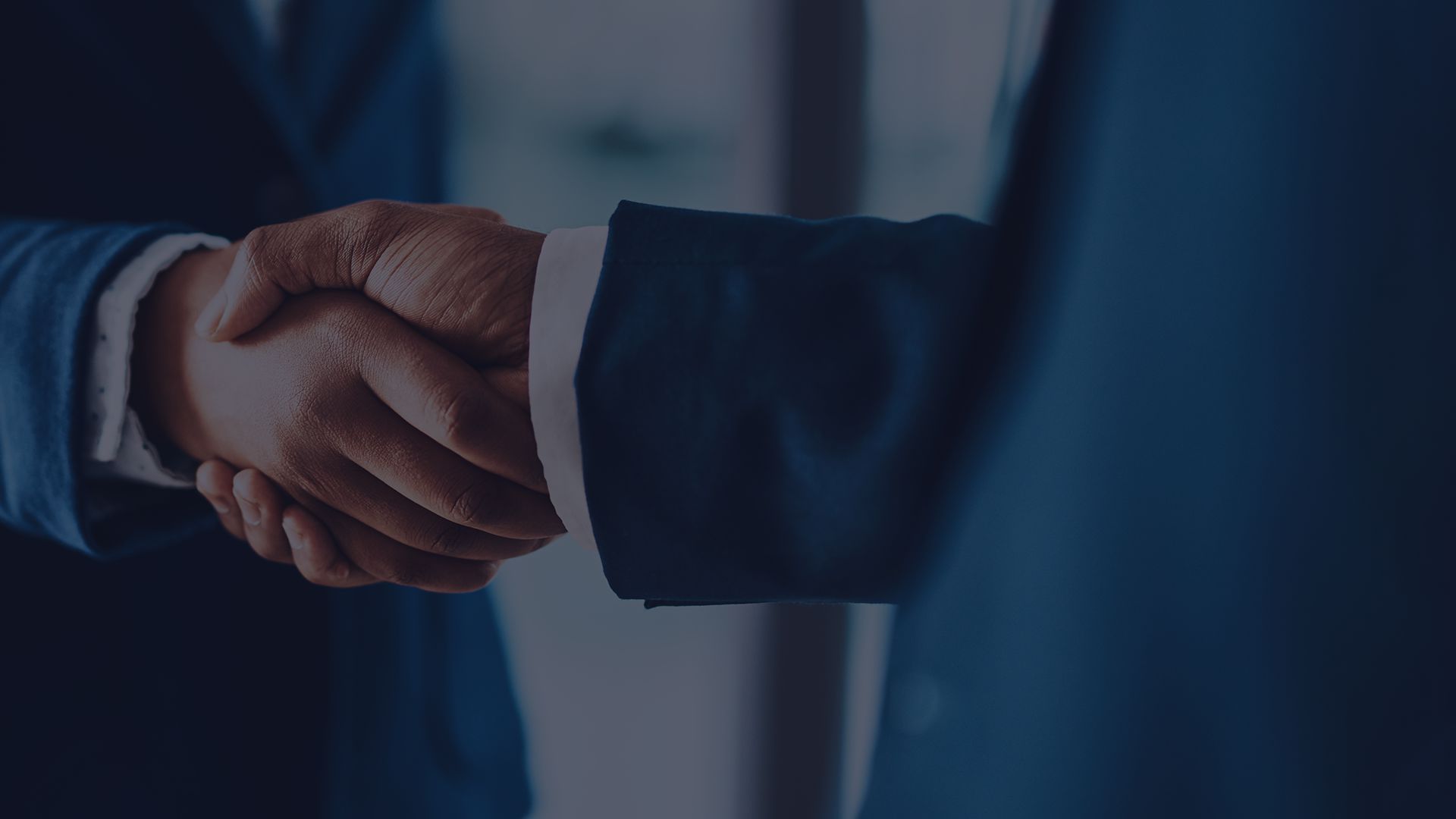 4 Benefits of Hiring a Criminal Defense Attorney
Guidance

You may know nothing about the criminal system and may be confused on what to do next. You need an attorney who can guide you through the entire process.

Knowledge

You won't be able to look into all the possibilities alone. We're well-versed in criminal law and can provide you with a strong strategy to turn the odds in your favor.

Relationships

We've been working in the courts for a long time and have developed positive relationships with all the people you may face, which can help improve your chances.

Building a Case

Unlike a prosecutor, your criminal defense attorney can spend the time to build a strong case to help get your charges dismissed or your penalties reduced.
Real Clients Share Their Stories
- Avvo Reviewer

- Avvo Reviewer

- CitySearch Reviewer

- Brent

- Google Reviewer