Tampa Fraud Attorneys
Accused of Fraud? Our Tampa Defense Lawyers Can Help.
If you have been charged with a fraud-related crime, talking to an attorney is one of the first steps you should take in this serious situation. There are many different types of fraud. At Thomas & Paulk, we are experienced in representing clients in the face of all of these charges on a state or federal level.
Our firm can handle fraud cases of all kinds, including:
Accounting Fraud
Accounting fraud is a white collar crime that refers to the falsifying of accounting records. Individuals commit this crime for the purpose of boosting their net income, adjusting sales figures, or hiding income. At times, companies may be accused of this crime if they're thought to have committed unlawful acts to try to meet the Security and Exchange Commission's earning standards.
Some professionals are more likely to be accused of accounting fraud. This includes:
Accountants
Auditors
Bookkeepers
Company executives
Contractors
The penalty for accounting fraud will depend on the type of accounting fraud committed. It can be the result of channel stuffing, which is selling at the end of the quarter whatever is necessary to meet the company's forecast. Revenue recognition occurs when a company recognizes revenue prior to its actual existence. Another common type of accounting fraud is when the accountant omits data with the intention of creating false statements. If books are kept open after the completion of a quarter in hopes of making up the difference, an individual can also be charged with accounting fraud.
Bank Fraud
If you have been charged with the very serious criminal offense of bank fraud, it is important to clearly understand what your charge is, the penalties you will face if convicted, and possible defenses.
One of two conditions must be proven beyond a reasonable doubt in order for the charge to turn into a conviction. The first is that the defendant knowingly executed a scheme with the purpose of defrauding a bank or a different financial institution. The second is that the defendant knowingly executed a scheme to obtain financial assets that are in the possession of a financial institution.
There is a wide range of criminal conduct that can be prosecuted as bank fraud, and multiple counts can even be considered and charged. We can take on cases involving:
Altered checks
Credit card fraud
Debit card fraud
Identity theft
Stolen check fraud
Gift card fraud
Fraudulent loans
Each count of bank fraud can be prosecuted as a separate crime, with its own penalties.
Bankruptcy Fraud
An individual filing for bankruptcy can be charged with fraud if he or she provides false information. Not only may the bankruptcy petition be declined, but the debtor can face severe penalties.
An person charged with bankruptcy fraud can face 5 years in jail and up to a $250,000 fine.
Most bankruptcy fraud cases involve debtors who attempt to hide their assets from the liquidation process. A bankruptcy attorney can also be held responsible for filing incorrect paperwork on behalf of his or her client. If discrepancies are found on a bankruptcy petition, anyone involved can be charged for these fraudulent practices.
After a trustee believes that the debtor has hidden assets, funds, or property, an investigation can take place. There are a variety of fraudulent practices that can occur, which include the transferring of real property or sums of money to children or other family members, filing multiple cases in different states, and using stolen Social Security identification numbers. Whatever the cause of bankruptcy fraud, the consequences will be negative. Trying to file for bankruptcy in the future will be substantially more difficult because bankruptcy attorneys will not be very willing to represent their cases.
Credit Card Fraud
It is essential to understand what you are facing if you are being investigated for credit card fraud. This is a serious felony charge that is handled by law enforcement in an aggressive manner.
In Florida, a person may face credit card fraud charges for:
Physically taking another's credit card
Counterfeiting or altering a credit card
Accessing another's electronic data
Making false statements as to the ownership of the card
Using a lost or mislaid credit card
Receiving anything as the result of credit card fraud
Credit card fraud also often includes the charge of identity theft. There are a few ways that this can take place, including through the use of forged credit cards, opening a new credit card account using another's information, stealing another's credit card data, and the use of credit card data without the authorization while making online purchases.
Government Fraud
Government fraud refers to the intentional act of taking government funds through scams or deceit. This is a serious crime that is now often handled in criminal courts and can result in significant penalties, such as heavy fines and state or federal prison time. This is a matter that used to be handled in civil courts but has become a much more serious charge. In some cases, both criminal and civil charges will be brought against the alleged offender. The individuals that are the first to report government fraud are called whistleblowers, and they often share in the awards from the cases.
There are many different ways that fraud against the government can take place. Some of the most common are procurement fraud, false claims, and Medicaid/Medicare fraud.
Our team is prepared to help guide you through charges of government fraud involving:
Failure to obtain licensing
Failure to obtain data rights
Fraudulent accounting
Corruption in scandals
Defective pricing
Filing false claims
There are many costly types of fraud actions that lead to the government getting swindled. When this takes place, taxpayers end up paying the price. The Federal False Claims Act makes it against the law to present a false claim for the purpose of defrauding the government. This Act imposes liability on those who knowingly present the claim, but they can still be charged if they act in a reckless manner toward ensuring that the information submitted is true.
Healthcare Fraud
Healthcare providers have recently become a primary target of government scrutiny. Healthcare fraud is becoming a large issue, and those who are convicted face heavy fines and possible jail time. With the increase in healthcare legislation, our Tampa fraud defense attorneys work with strong resolve to get criminal investigations to cease in order to prevent criminal charges from being filed.
The penalties for fraudulent activity are severe no matter what your position is as a healthcare provider. Penalties may include prison time, fines, and the loss of your medical license. If you do not secure a qualified attorney, you risk facing prosecution and penalties you may not deserve.
There are many types of healthcare fraud that takes place throughout Florida, concerning a variety of government funding programs.
Some examples of healthcare fraud include:
Overbilling for medical services
Charging for services that were not provided
Inflating the cost of a healthcare procedure
Falsifying a patient's records
Performing an unnecessary surgery/procedure
These types of healthcare fraud are typically charged in relation to dentists, doctors, pharmacists, and other individuals who offer healthcare services. Healthcare fraud also involves prescription fraud, when pharmacists who bill for prescriptions that were not actually given. The burden of proof is on the prosecutor who is building a case against you.
Insurance Fraud
If you aren't careful, you could be charged with committing insurance fraud, even if it was unintentional.
The definition of insurance fraud is when an individual/group intentionally defrauds the insurer with the purpose of obtaining additional funds. It is estimated that insurance providers face billions of dollars' worth of insurance fraud each year, which amounts to a significant portion of all claims filed. Fraud can range in severity from purposefully damaging oneself or property to collect insurance payments, to lying about your injury and/or the cause of the injury. Each instance of insurance fraud only adds to increasing insurance premiums, making it more difficult for honest people to pay.
One popular form of insurance fraud is when the insurance holder realizes that they are over-insured for something, meaning the insurance payoff would be greater than the value of the property itself. Individuals who realize this may then cause an incident that would allow them to collect on the insurance policy and make a profit.
According to statistics compiled by the National Insurance Crime Bureau, fraudulent insurance claims throughout Florida increased 119% from 2008 through 2010. In Tampa, they rose an astonishing 491%, making the city the nation's epicenter for staged auto accidents. This investigation may signify the first of many efforts by law enforcement and prosecutors alike to crack down on insurance fraud violations. At the law firm of Thomas & Paulk, we are therefore increasing our focus on offering experienced criminal defense counsel for those arrested for or accused of insurance fraud.
"Operation No Pain No Gain" in Hillsborough County, FL
Are you facing insurance fraud or other charges in conjunction with "Operation No Pain No Gain"? Hillsborough County deputies announced in 2011 that more than 50 arrest warrants were issued in conjunction with a 5-month investigation into insurance fraud committed by staging auto accidents. Search warrants were also served at 4 different medical clinics. "Operation No Pain No Gain", conducted with the involvement of the Hillsborough County Sheriff's Office, Hillsborough County Office of the State Attorney Department, The National Insurance Crime Bureau, and Florida Department of Financial Services, concluded with the issuance of 53 arrest warrants and search warrants for 4 medical clinics in the Hillsborough County area.
Suspects included those accused of actually staging the accidents as well as those running or working at clinics where insurance scams were allegedly being run. Criminal charges resulting from the investigation ranged from Filing False and Fraudulent Insurance Claims to Conspiracy to Commit Racketeering Influence Corrupt Organization (RICO).
Investment Fraud
Investment fraud is viewed by the government as a scheme that induces a victim to invest money in an asset that does not exist or is not what it was proposed to be. Stockbrokers and other professional individuals who handle investments and large sums of money face the risk of being accused of investment fraud.
Acts of investment fraud involve a wide range of actions, including:
Accounting fraud
Misrepresentation
Mutual fund fraud
Timeshare fraud
Estate financing fraud
Real estate fraud
Prime bank fraud
Share/shareholder fraud
Many laws govern fraudulent investment. There are numerous penalties that punish those who break the guidelines set forth in the Securities Act of 1933, Securities Act of 1934, Investment Company Act of 1940, and the Sarbanes-Oxley Act of 2002.
Mail Fraud
Mail fraud is often charged as a federal crime in the United States District Court. What this means is that the investigators and prosecutors will be working ruthlessly to ensure that you are convicted and heavily penalized. Federal law enforcement agencies may have begun building a claim against you long before you became aware that you were under suspicion.
Mail fraud is a non-violent theft crime and is therefore considered a white collar crime. These crimes use the U.S. mail or wire services as part of a scheme to defraud other individuals. This is a difficult offense to navigate on your own without the legal defense of a Tampa criminal defense lawyer. It is important to have an attorney by your side to help ensure that you are not making false statements to the federal investigator. Any discovery of a false statement can lead to a serious criminal charge, even if you are innocent. Those who are under investigation for the federal criminal offense of mail fraud are suspected of defrauding others by way of the U.S. mail, Federal Express, United Postal Service (UPS), or other private and public carriers. If the mail fraud targets a financial institution, the penalties for a conviction may be drastically increased.
To be convicted of mail fraud, the prosecution must prove that the defendant purposefully created a plan to defraud an individual through a mail carrier and displayed an intent to commit the fraud. It must also be proven that the fraud was based on a misrepresentation of material. Title 18, United States Code § 1341 states that it is a federal offense to use the mail to carry out a fraudulent scheme.
The maximum sentence for mail fraud is 30 years in prison, with a $ 1 million fine.
Mortgage Fraud
Mortgage fraud is a type of fraud that is done for the purpose of obtaining favorable monetary results through the technique of deception. It constitutes the omission of information on mortgage loan applications and the misrepresentation of facts pertaining to a loan. Many of these cases involve a suspicion that the defendant provided them false information that would help them obtain a larger loan then they are qualified for, based on their current economic status. In general, mortgage fraud pertains to providing false information on loan or mortgage documents.
It is not rare for mortgage brokers and loan officers to be falsely accused of mortgage fraud. If you have been accused of mortgage fraud by federal authorities, it is essential to retain the legal assistance of a qualified Tampa mortgage fraud defense lawyer.
There are a variety of fraudulent activities that constitute mortgage fraud, including:
Employment fraud
Occupancy fraud
Appraisal fraud
Cash-back schemes
Organized Fraud
Organized fraud is fraudulent activity committed by an organized group for the purpose of stealing from those who do not expect that behavior. Two common examples include phishing and spoofing. If the sender impersonates an actual company for the purpose of obtaining personal and/or financial information, this can also be charged as identity theft.
If you are found guilty for charges of organized fraud, you may be facing elevated penalties for additional charges, such as wire fraud. The specific penalty will depend on the value of money, services, or goods. You could face up to 30 years in prison and fines of up to $1 million.
The victim of the fraud may also be able to seek financial restitution, which will come from the defendant. For this reason, it is imperative that you secure the legal assistance of one of our attorneys. We can help you pursue freedom in the face of false charges. You will need to seek aggressive and responsive legal assistance at once if you or a loved one is facing such charges. Organized fraud is charged under § 817.034, which is the Florida Communications Fraud Act.
Prescription Fraud
According to a recent report in The Wall Street Journal, Florida has the highest number of laws on the books concerning prescription drugs of any state in the nation. This superabundance of legislation on the topic of prescription medication is due in large part to the role that this state has played in the nationwide explosion of prescription drug abuse.
For years, Florida was the top destination in the U.S. for "prescription tourists," drug dealers and addicts who would come to visit one of the then-unregulated pain clinics to obtain a prescription for powerful painkillers such as oxycodone and Vicodin. The problem included not only the easy flow of prescription medications into other states but also a widespread problem of abuse within Florida. For example, prescription drug abuse is the number one killer of middle-aged Floridians, and oxycodone alone killed more people in 2009 than heroin, morphine, and cocaine combined.
The proliferation of laws to combat prescription drug abuse has resulted in measures such as the prescription drug abuse monitoring program, a system that provides law enforcement with access to information concerning the prescription, dispensing, and consumption of these drugs. The goal is to catch doctors and patients alike who exceed the boundaries of medical necessity and sell or purchase prescription drugs for non-medical and recreational use.
There are two primary targets in this effort: pill mills and doctor shoppers. The first term describes physicians, pain clinics, and pharmacies that unscrupulously dispense large quantities of pain meds and other pharmaceutical drugs, usually with money being the primary concern rather than the health of the patient. Doctor shopping, in comparison, describes the activity of visiting several doctors with the same physical complaints in order to obtain multiple prescriptions for a drug.
Wire Fraud
Wire fraud is a federal crime that takes place when an individual intentionally schemes a plan to defraud individuals of property or finances. It is done using wires such as the internet, phone lines, and financial wire transfers. Wire fraud is a serious federal crime that will be brought forward by the Department of Justice.
A mail fraud conviction can include a maximum prison sentence of 20 years and up to a $ 1 million fine.
It is essential to retain the legal assistance of a Tampa criminal defense lawyer if you are under suspicion of wire fraud. An individual can be found guilty of wire fraud if a few factors are proven to be true beyond a reasonable doubt. The first is that the individual willingly devised a scheme to defraud or obtained money through false pretense. The other factor that must be proven to be true is that the individual knowingly transmitted data by wire in interstate commerce, which had the direct purpose of defrauding. Finally, the government must prove that the individual knowingly devised the scheme.
Every use of the interstate wire to further the scheme will constitute its own offense.
Involving a Tampa Fraud Defense Lawyer
Now is the time to involve a defense lawyer to handle your case. It does not matter if formal charges have not yet been filed against you—you may be in danger of facing criminal charges once you are the subject of an investigation. The only thing you can do to ensure an opportunity at a positive case result is to involve a competent lawyer to handle every aspect of your case.
Call (813) 321-7323 today to find out how our team can help you.
Strong Legal Representation
A defendant may face legal proceedings in civil and/or criminal court involving fraud. Fraud is a criminal offense and a defendant may therefore be at risk of imprisonment, fines and other penalties if convicted in criminal court. These charges are brought against the defendant by the government. The victim(s) of fraud may also file charges against the defendant in civil court, seeking monetary compensation for their alleged losses.
As fraud may have civil and criminal repercussions, seeking legal counsel is all the more important. Make sure you waste no time in involving an attorney who can work to protect your legal rights and your interests in order to help you avoid imprisonment in state prison, fines, probation, victim restitution and much more.
Call (813) 321-7323 to schedule your consultation.
Meet Thomas & Paulk
At our law firm, we are here to help you during challenging times. To get the help that you deserve, give us a call today.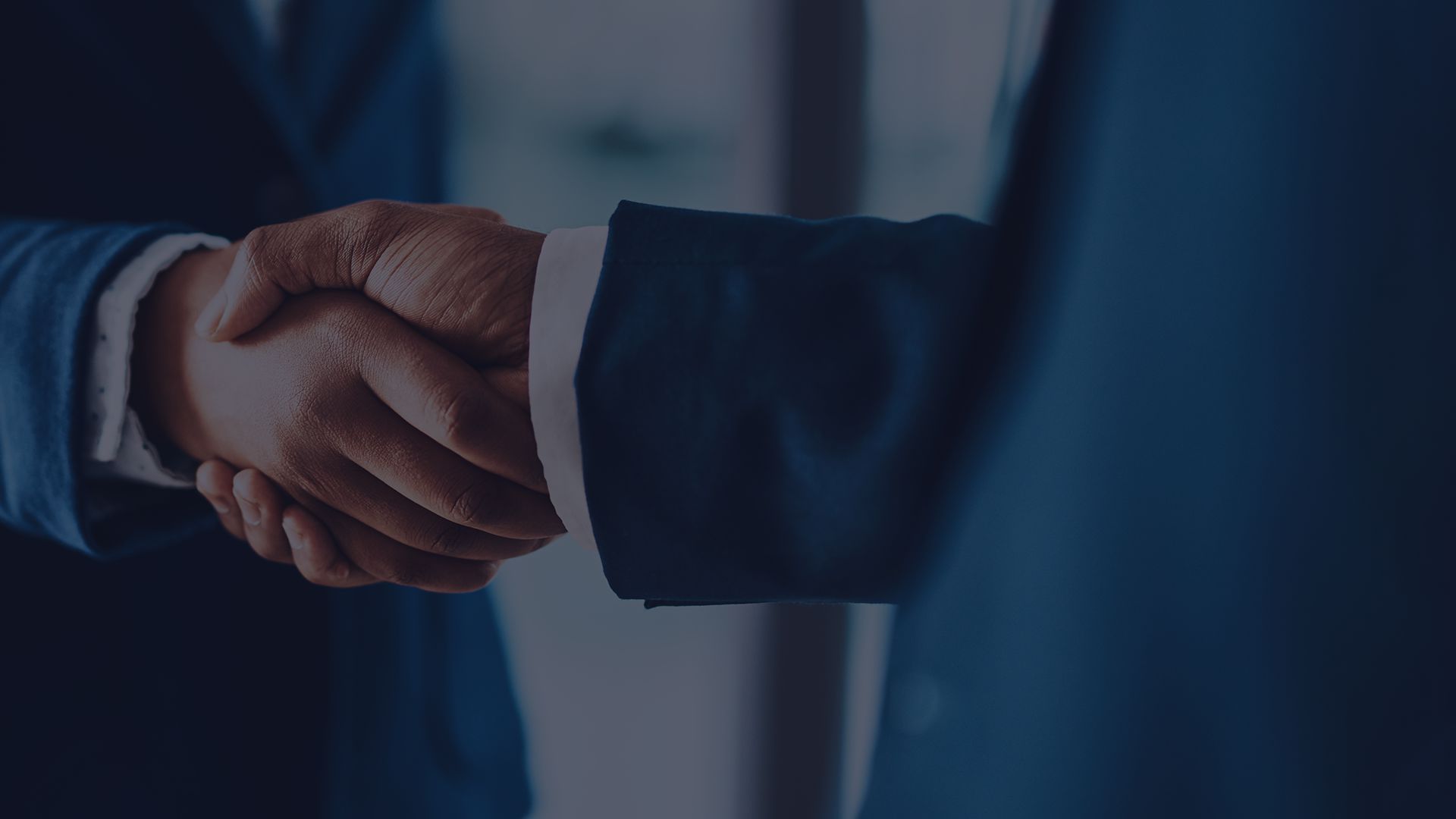 4 Benefits of Hiring a Criminal Defense Attorney
Guidance

You may know nothing about the criminal system and may be confused on what to do next. You need an attorney who can guide you through the entire process.

Knowledge

You won't be able to look into all the possibilities alone. We're well-versed in criminal law and can provide you with a strong strategy to turn the odds in your favor.

Relationships

We've been working in the courts for a long time and have developed positive relationships with all the people you may face, which can help improve your chances.

Building a Case

Unlike a prosecutor, your criminal defense attorney can spend the time to build a strong case to help get your charges dismissed or your penalties reduced.