Marijuana Defense Lawyers in Tampa
OUR FLORIDA MARIJUANA LAWYERS FIGHT TO PROTECT CLIENTS FROM HARSH STATE LAWS
Arrested for a crime related to marijuana? If so, the time to act is now! Contact us as soon as possible to learn how
our firm
can help you defend yourself against the possibility of conviction. We have represented
thousands of clients
, and we are ready to put our legal experience to work for you.
There are several defenses that your attorney may advance when representing you against marijuana charges. Call (813) 321-7323 today to learn more.
For example, your lawyer may make a motion to suppress evidence that was illegally obtained to seriously cripple the prosecuting attorney's case against you. Tampa police officers and federal law enforcement agents must have probable cause or a valid search warrant to conduct a search of you or your property. In the absence of probable cause, the evidence obtained in an unreasonable search and seizure may be considered inadmissible if your lawyer files a motion to suppress this evidence. This is just one example of a potential defense against marijuana charges—various other strategies may be used to benefit your case. To learn how we can help, just give us a call.
Penalties for Marijuana Possession in Florida [As of 2020]
While some states have legalized the possession of marijuana for recreational use, Florida is not one of them. Currently the state only allows a person to legally possess marijuana if they need it for medicinal purposes. Additionally, Florida has not decriminalized marijuana as other states have. While decriminalization doesn't mean something is legal to possess, it means that states have made the possession of marijuana only an infraction.
Florida penalties for marijuana possession include:
20 grams or less: 1 year in jail and/or a $1,000 fine
21 grams to 25 pounds: 5 years in prison and/or a $5,000 fine
Over 25 pounds to less than 2,000 pounds: Minimum of 3 years in prison and/or a $25,000 fine
2,000 pounds to less than 10,000 pounds: Minimum of 3 years in prison and a $25,000 fine
10,000 pounds or more: Minimum of 15 years in prison and a $200,000 fine
Penalties for Selling Marijuana in Florida
Interestingly, the penalties for selling marijuana for Florida carry similar penalties than those for possessing it. However, selling marijuana might also be accompanied by additional charges related to drug trafficking.
Penalties for selling marijuana in Florida include:
20 grams or less: 1 year in jail and/or a $1,000 fine
21 grams to 25 pounds: 5 years in prison and/or a $5,000 fine
Over 25 pounds to less than 2,000 pounds: Minimum of 3 years in prison and/or a $25,000 fine
2,000 pounds to less than 10,000 pounds: Minimum of 3 years in prison and a $25,000 fine
10,000 pounds or more: Minimum of 15 years in prison and a $200,000 fine
Finally, if a person sells or delivers marijuana within 1,000 feet of a school, college, park, or other specified areas, they can face felony charges and a maximum sentence of 15 years in prison.
Penalties for Marijuana Cultivation in Florida
If you are facing marijuana charges, one of the first steps to take is to consult with a Tampa drug crime defense lawyer. You may be at risk of facing harsh penalties and an entirely changed future if you are found guilty of any marijuana-related crime.
Mandatory minimum sentences for marijuana crimes include:
300 to 2,000 plants: 3 years in prison and/or a $25,000 fine
2,000 to 10,000 plants: 7 years in prison and/or a $50,000 fine
10,000+ plants: 15 years in prison and/or a $200,000 fine
The penalties for a marijuana crime will vary greatly depending on the alleged offense, as well as the amount involved. Simple possession of a small amount of marijuana may be charged as a misdemeanor offense. Possession with intent, distribution, trafficking, or cultivation of marijuana is typically felony offenses that may be punishable by time in state prison.
Possessing Hash & Concentrates in Florida
Florida charges the possession, sale, or manufacturing of hash or concentrates as a third-degree felony. The crime carries a penalty of no more than 5 years in prison and a fine of no more than $5,000. However, this charge will be escalated to a second-degree felony a person is accused of the crime near day cares, schools, parks, and more.
Florida Medical Marijuana Laws
If you have paid attention to the news in the last 10 or 15 years, you may have noticed that marijuana has become a hot topic of debate. Currently, marijuana is a Schedule I controlled substance, which means it's been determined to have "no acceptable medical use," and a "high potential for abuse."
Many scientists, medical experts, researchers, and doctors strongly disagree that marijuana has no acceptable medical use and that it should be a Schedule I substance – right up there with LSD and heroin! After all, there has been a growing body of science-backed research that shows the opposite.
Even the National Institute on Drug Abuse says there are two FDA-approved medications that contain cannabinoids (chemicals in marijuana) and that, "Continued research may lead to more medications."
Today, medical marijuana is used to treat numerous diseases and conditions, such as:
Autoimmune diseases
HIV/AIDS
Inflammation
Cancer
Anxiety
Pain
Seizures
Mental disorders
Multiple sclerosis
Neuropathic pain
Anorexia
Alzheimer's disease
Glaucoma
With so many healthcare providers and researchers recognizing the medical uses of marijuana, legislatures and voters across the country are taking notice, and increasingly decriminalizing marijuana possession offenses.
What does decriminalization mean? It means that it's treated much like an infraction, and there is no arrest, no incarceration, and a minimal fine (if any).
Where Does Florida Stand on Marijuana?
As of this writing, 21 states have decriminalized possessing small amounts of marijuana for personal use, including Delaware, District of Columbia, Maine, Maryland, Massachusetts, New York, North Carolina, Rhode Island, and Vermont.
If you notice, Florida is NOT on this list. That's because Florida has not decriminalized minor marijuana offenses, at least not yet. But, the Florida Marijuana Policy Project is working hard to change that.
Since June of 2015, several cities and counties across the state have given officers the authority to issue citations to people for possessing less than 20 grams of marijuana, instead of arresting them.
While this is a positive step in the right direction, many departments say that they will continue arresting people for marijuana. So, the residents of Florida shouldn't get too excited or let their guard down when it comes to possessing pot.
Florida's Diversion Programs for First-Time Offenders
Florida has diversion programs designed for first-time misdemeanor and felony offenders who are willing to accept responsibility for their actions and seek rehabilitation. Upon successful completion of one of these programs, the offender escapes the stigma of a criminal record.
For example, the Felony Pre-Trial Intervention Program (PTI) is administered by the Florida Department of Corrections. Under the PTI program, first-time felony offenders are given the opportunity to divert their case from the trial court and avoid a criminal conviction. In order to qualify for this program, the offender must have committed a qualifying third degree felony that was nonviolent in nature.
A drug offender can't participate in the felony PTI program if they were caught possessing LSD, heroin, methamphetamine, or one-half gram of cocaine or more.
Facing drug charges in Tampa? Contact Thomas & Paulk today for a free criminal defense consultation! We're committed to your cause.
Drug Crimes
Drug crimes range in degree of severity, but generally speaking, they follow a similar criminal process. View our latest video to learn more about how these cases typically operate.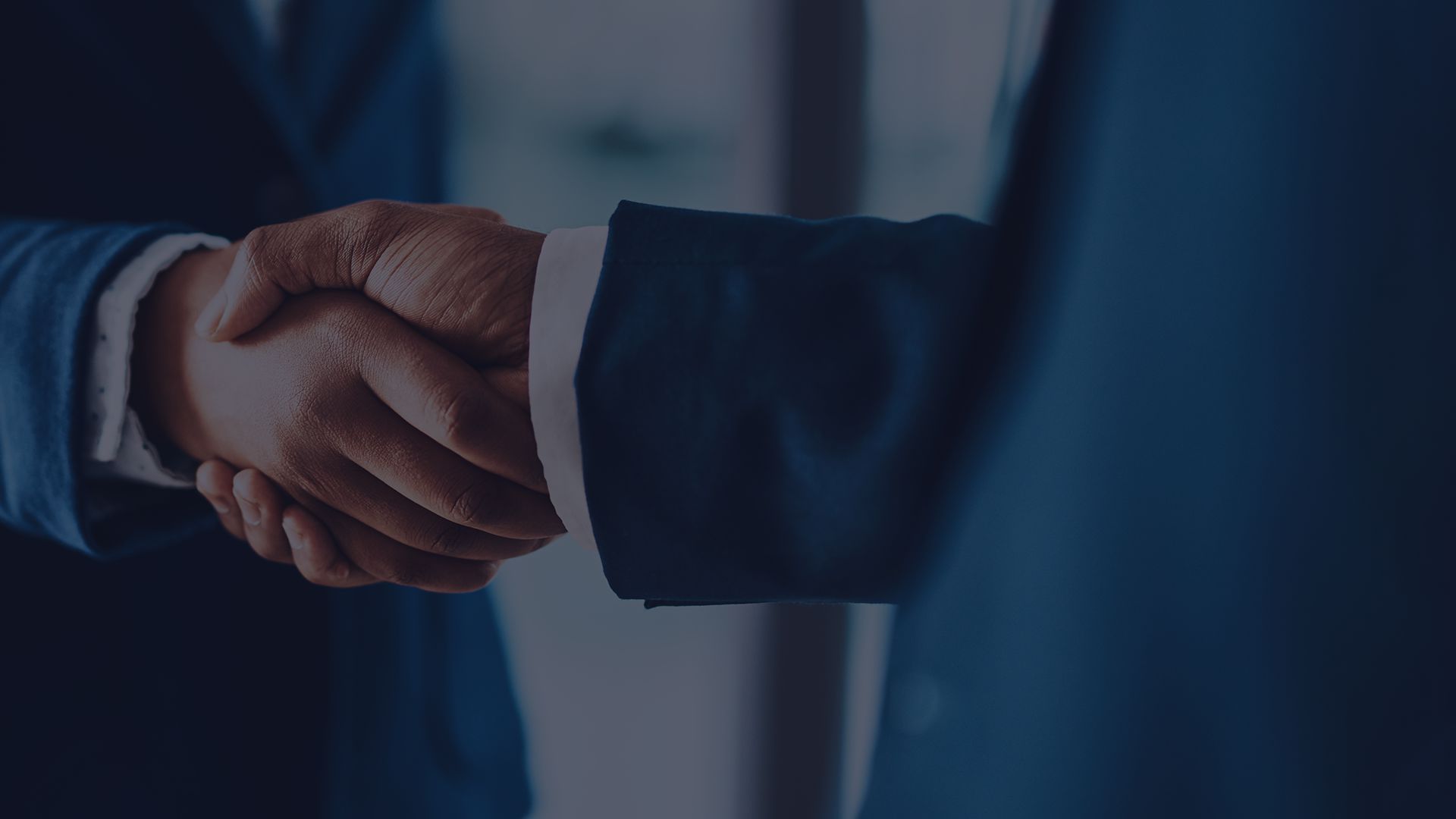 4 Benefits of Hiring a Criminal Defense Attorney
Guidance

You may know nothing about the criminal system and may be confused on what to do next. You need an attorney who can guide you through the entire process.

Knowledge

You won't be able to look into all the possibilities alone. We're well-versed in criminal law and can provide you with a strong strategy to turn the odds in your favor.

Relationships

We've been working in the courts for a long time and have developed positive relationships with all the people you may face, which can help improve your chances.

Building a Case

Unlike a prosecutor, your criminal defense attorney can spend the time to build a strong case to help get your charges dismissed or your penalties reduced.