Tampa Drug Possession Attorneys
Fighting Florida Drug Charges Since 2001
Drug possession is the criminal act of possessing illegal drugs for personal use, distribution, sale, or any other activity. Florida takes a tough stance on drug crimes. If you are found to be in possession of an illegal drug or controlled substance, you can expect to face strict penalties.
Penalties vary depending on the type of drug and the amount, but you could face fines, jail time, or even years in state prison if convicted. You must exercise your right to legal counsel by involving a competent attorney as soon as possible.
At Thomas & Paulk, we're committed to helping people who are going through the most challenging situations in their lives—facing possession and other drug charges. Our attorneys are former prosecutors who have over 40 years of collective experience. We know how to preserve our clients' rights and interests.
As each individual situation is unique, it is always advised that you contact a Tampa drug defense attorney for specific information.
Drug Possession Charges & Penalties in Florida
Drug possession charges may involve such controlled substances as:
Speed
LSD
Psilocybin
Ecstasy
To illustrate how penalties can vary, consider this: if you are found with 20 grams or less of marijuana, you will face a first degree misdemeanor and run the risk of 1 year in jail along with a $1,000 fine. If you have 20+ grams, however, you will be charged with a third degree felony and will face such penalties as up to 5 years in jail along with $5000 in fines.
Florida penalties for drug possession include:
Cocaine: Up to 5 years in prison for those possessing up to 28 grams
Ecstasy: Up to five years in prison for possessing up to 10 grams of ecstasy
Methamphetamine: Up to five years in prison for those possessing any amount of meth
Importantly, these are just the starting point for drug possession crimes in Florida. As many states have decriminalized or legalized the possession of marijuana, Florida still has heavy-handed punishments for those accused of having it. In fact, the state has received criticism for its harsh approach to drug possession crimes.
Possession with Intent
Mere possession of illegal drugs is enough to warrant a criminal charge. When coupled with the intent to sell, this offense will yield steeper fines and longer prison sentences. In order to convict a person of possession with intent to deliver, the prosecution must be able to prove they possessed the desire, ability, and/or equipment to distribute an illegal substance. They must also demonstrate that the defendant possessed the drug in question.
Any of the following can be used to prove intent to sell in Florida:
Expressed intention to sell
Presence of weapons
Presence of money
Paraphernalia or packaging
If you have been charged with possession with intent to distribute illegal substances (PWID), get in touch with an attorney from Thomas & Paulk today. In spite of the evidence required for such a conviction, a capable attorney can often take a number of avenues to develop a favorable defense.
In some cases, our legal team may be able to demonstrate that you were not in possession of a drug or related substances. In others, we can show that your rights were violated during the course of a search and seizure. Our firm can provide unwavering representation to combat aggressive PWID charges.
Florida Drug Trafficking Charges
When a person sells, manufactures, imports, or purchases drugs above a specific amount, they might receive drug trafficking charges. These charges are often much more serious than those for typical possession crimes and carry significant mandatory minimums. For example, a person with 200 to 400 grams of cocaine can face a minimum sentence of seven years in prison and $100,000 in fines. If you're facing trafficking charges in Florida, it's crucial to all our firm now at (813) 321-7323.
Possession
Charges & Addiction in Florida
According to the
National Institute on Drug Abuse
, many people don't understand drug addiction. There are plenty of people who mistakenly believe that a person becomes addicted to drugs because they are weak, immoral, or are lacking in willpower, and that anyone could quit if they'd just decide to.
In reality, substance abuse and drug addiction are much more complicated. The National Institute on Drug Abuse puts it this way, "drug addiction is a complex disease, and quitting usually takes more than good intentions and strong will." Research has discovered that drugs change the way our brains operate, and these changes make quitting hard.
Drug addiction is defined as a "chronic disease" in which the user seeks out drugs; the use itself is difficult to control and compulsive, regardless of the dangerous consequences. Usually, the first time someone tries drugs, it's voluntary; however, repeated drug use changes the person's brain, overcoming the user's sense of self-control. Ultimately, the individual loses the ability to resist the temptation to take drugs.
Over time, long-term drug use affects the user's judgment, memory, behavior, and decision-making ability. Even if an individual becomes aware of these negative changes in their mood and behavior, they continue taking the drugs because that's the effect of addiction.
In light of the above information, we are not necessarily saying that every person who is arrested for drug possession is addicted to drugs. However, there is a strong link between drug use and addiction, so for many clients facing drug possession charges, there is an underlying substance abuse problem.
In jurisdictions across the country, probation officers and lawmakers have observed that penalizing drug offenders is not very effective. Usually, drug users do not get better after they are sent to jail and fined. In light of that fact, many counties throughout the country have implemented Drug Courts, all of which aim to get to the root cause of the defendant's drug use so the person can receive treatment and rehabilitation.
How Do I Get my Florida Possession Charges Dismissed?
Defendants under specific circumstances could qualify for Florida's innovative Pre-Trial Intervention Program. PTI is a supervised program that is similar to probation—defendants will be required to report to a supervisor on a monthly basis, complete community service and counseling or treatment, and pay certain supervisory fees.
If the defendant successfully completes the Pre-Trial Intervention Program, their possession charges are dismissed.
However, PTI is only available to specific defendants. If you were arrested for drug possession, you're only eligible for PTI if you're either a first offender or have only one nonviolent conviction on your record. Additionally, the charge must be a second- or third-degree felony possession charge at most—no first degree felony charges will be eligible for PTI dismissal. If you meet those conditions (and you convince the judge to allow you into the program), you may be able to get your charges dismissed.
The key here is convincing the judge of your eligibility—something that a Tampa drug possession lawyer would be able to handle. Understanding the law, the court, and even the judge in your case is vital to successfully getting a dismissal or a lower conviction. Your best chance for survival, whatever it is, is more likely with a drug possession attorney at your side.
Dismissal of your charges protects your job (or your ability to find a job in the future). Dismissal protects your ability to find safe, affordable housing. Dismissal protects your ability to get an education and advance your career. Dismissal protects your future. If there's a remote chance that you could get a dismissal, you should fight tooth-and-nail to take that opportunity. Our Tampa drug possession lawyers will help you take hold of that opportunity.
How Florida Drug Courts Work
Here in Hillsborough County, we have one such program called the
Adult Drug Pretrial Intervention Court.
This program is for non-violent, first offenders facing drug charges. For eligible defendants, successful completion of the program means they can avoid a felony conviction on their record. In fact, once the defendant proves themselves by completing the program, the State Attorney's Office
drops the charges
– doesn't that have a nice ring to it?
To participate in a Florida Drug Court:
You must admit that you have a drug problem.
You must be at least 18 years-of-age.
You cannot have any felony convictions.
You must desire to receive treatment.
You must waive your right to a speedy trial.
This must be your first time participating in the program.
Receive the Help You Deserve from Our Experience Tampa Drug Possession Lawyers
If you are facing any drug-related charges, contact our firm to schedule a free consultation with a Tampa drug possession lawyer. As former prosecutors with with decades of
successful results
who have handled
more than 7,000 criminal cases
throughout our careers, we have what it takes to defend you. Depending on your circumstances, you could face severe and long-lasting consequences for possession or possession with intent to sell. Now is the time to act and challenge your charges.
Contact Thomas & Paulk today to see how we can help! Our Tampa drug possession lawyers are prepared to offer our experienced guidance and protection.
Request a Free Consultation
If you have recently been charged with drug possession, it is imperative that you do not hesitate to secure the assistance of a knowledgeable attorney. It is important to protect your rights at all costs and when you work with our criminal lawyers, you can be confident that your best interests will always be prioritized. At Thomas & Paulk, we have more than four decades of combined legal experience and have successfully secured numerous charge dismissals and reductions.
We have the knowledge and resources you need to successfully combat the charges being held against you. With a reputation for tenacity, we will do everything in our power to bring you the result you deserve.
For a free consultation, contact our office today! We know the laws and the defenses we can advance on your behalf.
Meet Thomas & Paulk
At our law firm, we are here to help you during challenging times. To get the help that you deserve, give us a call today.
Drug Crimes
Drug crimes range in degree of severity, but generally speaking, they follow a similar criminal process. View our latest video to learn more about how these cases typically operate.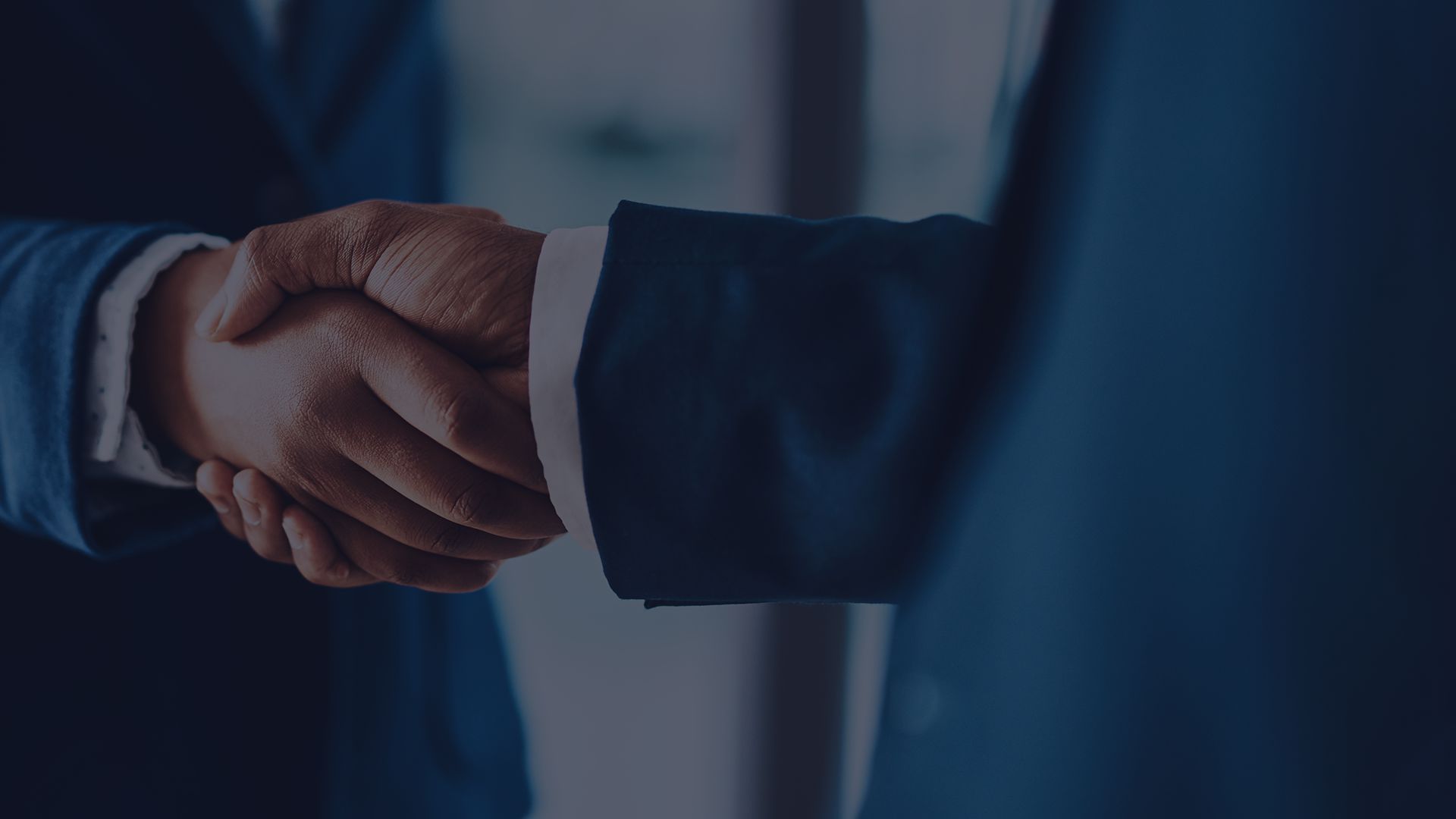 4 Benefits of Hiring a Criminal Defense Attorney
Guidance

You may know nothing about the criminal system and may be confused on what to do next. You need an attorney who can guide you through the entire process.

Knowledge

You won't be able to look into all the possibilities alone. We're well-versed in criminal law and can provide you with a strong strategy to turn the odds in your favor.

Relationships

We've been working in the courts for a long time and have developed positive relationships with all the people you may face, which can help improve your chances.

Building a Case

Unlike a prosecutor, your criminal defense attorney can spend the time to build a strong case to help get your charges dismissed or your penalties reduced.