Capital Punishment in Florida
Violent Crimes Punishable by Death
In the state of Florida, capital punishment is very much a present threat to those charged with violent crimes. In a nutshell, capital felonies have to do with the worst kinds of murders. Murder under Section 782.04 of the Florida Statutes is defined as the "unlawful killing of a human being."
When murder is premeditated and designed to cause death of any human being, or it was committed while the offender was perpetrating or attempting to perpetrate arson, robbery, sexual battery, burglary or another serious felony, it is a capital felony and punishable by death or by life in prison without the possibility of parole.
You Deserve Experienced, Aggressive Counsel
The death penalty is reserved for only the most extreme of criminal offenses. 99 people have been executed in Florida since the reinstatement of capital punishment in 1976. 44 were executed by electric chair and 45 by lethal injection. At Thomas & Paulk, P.A., we recognize that these are the most serious of cases with complicated factors involved. If you are facing a violent crime charge that could potentially result in the death penalty, you need more than the average attorney.
We are former prosecutors with over 40 years of collective legal experience. We know how to fight for our clients' freedom and their very lives. Call (813) 321-7323 today.
Capital Felonies & the Death Penalty in Florida
Capital vs. Life Felonies
What is the difference between capital felonies and life felonies? The punishment for life felonies is life in prison without the chance of parole, while the punishment for capital felonies is death. Another term for capital felonies is "capital punishment," which is legal in the State of Florida.
Along with premeditated murder, causing the death of another person during the attempt or commission of any of the following crimes may classify them as capital felonies:
Arson
Carjacking
Trafficking
Human trafficking
Aircraft piracy
Sexual battery
Robbery
Burglary
Aggravated stalking
Aggravated child abuse
Home invasion robbery
Felony act of terrorism
Resisting a police officer
Aggravated fleeing/eluding
Aggravated elder abuse
Placing/throwing a bomb
While the above list includes most capital felonies, it is not complete. There are more offenses that can be prosecuted as capital felonies in Florida.
For a full list, see Section 782.04 of the Florida Statutes.
A History of the Death Penalty in Florida
In Florida, the first man to be executed was Benjamin Donica in 1827, who was hung for murder. In 1923, a bill was passed, placing Florida executions under the state's jurisdiction instead of having them under local jurisdiction. That's when hanging was substituted with the electric chair. More humane? That's questionable.
The first inmate to be executed in Florida was Frank Johnson in 1924. Later, the U.S. Supreme Court declared that the death penalty was unconstitutional in Furman vs. Georgia and banned it throughout the nation. This decision was later overturned in 1976, and the Florida Legislature again enacted the death penalty throughout the state.
In 1979, the state resumed executions. Currently, executions are carried out either through a three-legged electric chair or lethal injection (approved as an alternative method in 2000). The current electric chair was built from oak in 1998 and installed at Florida State Prison in 1999.
In the 1990s, Florida botched not one, but three electric chair executions, and that's when the state switched to lethal injection over "Old Sparky." Interestingly, Florida has had 27 exonerations from death row, the highest number of death row exonerations of any state.
Death Penalty Sentencing
When a person is convicted of a capital felony, the court will conduct a separate sentencing proceeding to determine whether the defendant should be sentenced to death or to life imprisonment. These proceedings are held before the same trial jury, if possible. If not, a special juror or jurors will be summoned to determine the issue.
"Until 2016, Florida was one of three states that permitted trial judges to impose the death penalty based upon a jury's non-unanimous recommendation for death. In Hurst v. State, the Florida Supreme Court rules that the practice violated the state's constitution, and the Florida legislature, in March 2017, adopted a new sentencing law requiring a unanimous jury recommendation for death before the judge could impose a death sentence," according to the Death Penalty Information Center.
In a July 2018 article, Dan Sweeney, a contact reporter for the South Florida Sun Sentinel said that Florida was having a "bit of a challenge sending people to death." In fact, the state has had several problems, he said.
"If it takes a unanimous jury verdict to convict someone, then it should take a unanimous jury to execute someone," Ashley Gantt, an attorney in the Broward public defender's office emailed Mr. Sweeney. "The state should be more cognizant about how taxpayers' money is being spent and stop wasting it by pursuing death in a voluminous amount of cases."
What Is it Like on Death Row?
According to the Florida Department of Corrections, the average length of stay on Death Row is 13.22 years, with an average of 14.12 years between the alleged offense and the execution.
The daily routine for all inmates remains very similar from day to day:
They receive meals at 5am, 10:30am, and 4pm.
All inmates are permitted to shower every other day.
They are allowed to receive mail every day, except holidays/weekends.
They are allowed a 13-inch television, along with snacks and radios.
They are not permitted to smoke cigarettes or use tobacco of any kind.
They are not permitted to have cable television or air conditioning.
They are not allowed to socialize together in a common room.
Do All Convictions End in Death?
Not all capital felony convictions end in death. Under Section 921.141 of the Florida Statutes, if someone is found guilty of a capital felony in Florida, the court carries out a separate sentencing proceeding. The purpose of this proceeding is to decide whether the defendant will receive the death penalty or life in prison under Section 775.082 of the Florida Statutes.
The sentencing proceeding is conducted by the judge in front of a trial jury as soon as possible. Under the recent changes to Florida's death penalty law, all 12 jurors must unanimously agree that the defendant should be sentenced to death.
If just one juror disagrees with the death penalty, the defendant will not be sentenced to death. Instead, he or she will receive life in prison without the possibility of parole.
With the passing of Florida's new law requiring a unanimous vote to sentence someone to death, and out of all the states that have the death penalty, Alabama is the only state today that does not require a unanimous jury to recommend death.
Innocent People on Death Row
At Thomas & Paulk, P.A., we strongly believe that you should not unjustly face such an extreme penalty as death. Unfortunately, innocent people have ended up on Death Row before.
The Innocence Project, a national organization committed to helping the wrongfully accused be exonerated, states that 17 people have been found innocent after having spent time on Death Row.
We don't ever want it to get this far. If you have been accused and are looking for an aggressive attorney to protect not only your future, but your life, you should not hesitate to contact us as soon as possible. With more than 4 decades of collective experience and over 7,000 criminal cases handled, you can trust in the hands-on experience that our Tampa criminal defense attorneys have garnered.
Call (813) 321-7323 or contact us online for a free, confidential review of your case. You cannot afford anything less than the best defense counsel—give us a call today.
Violent Crimes
Our experienced and successful criminal defense attorneys discuss the violent crimes criminal justice process and what it entails.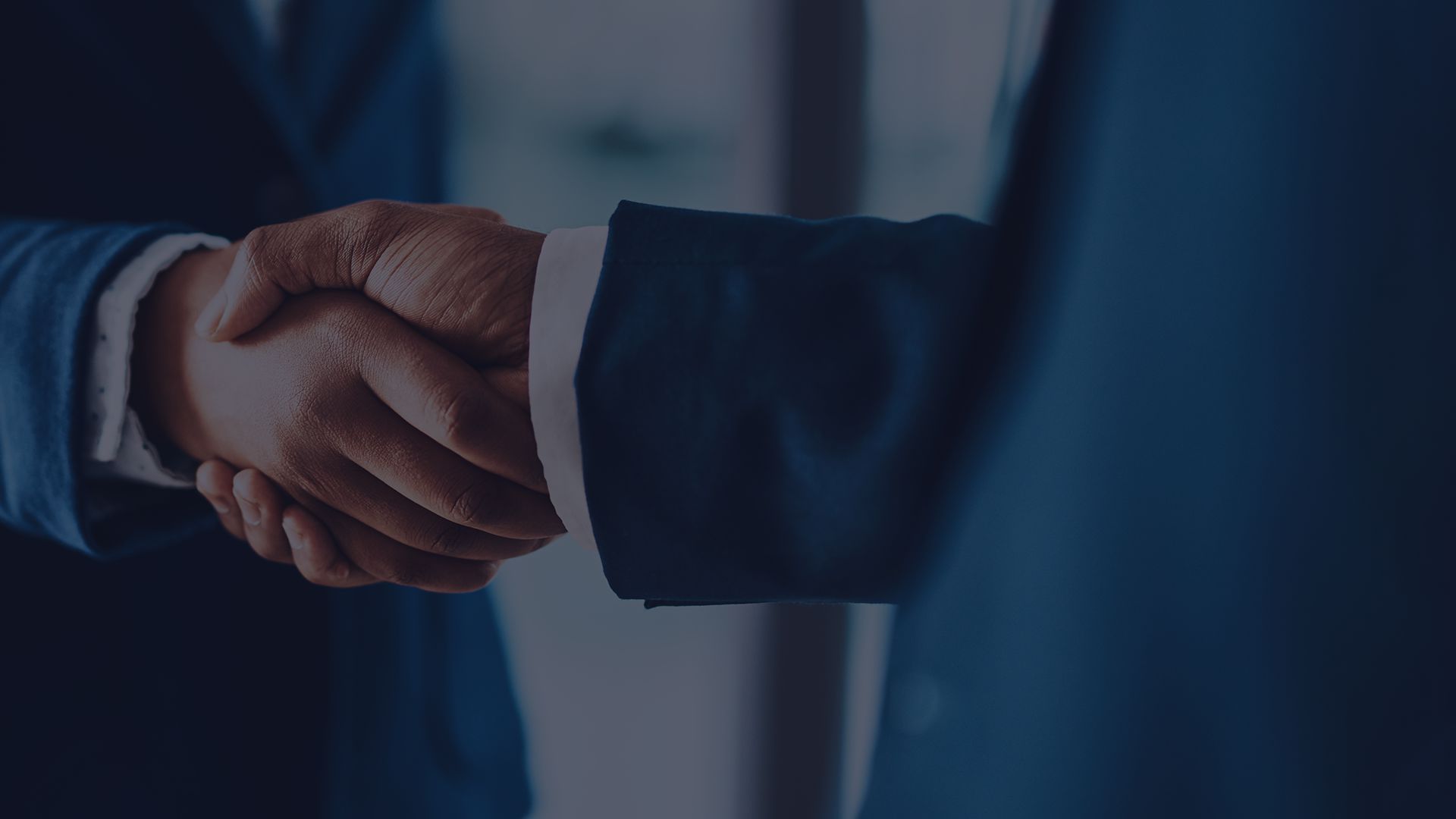 4 Benefits of Hiring a Criminal Defense Attorney
Guidance

You may know nothing about the criminal system and may be confused on what to do next. You need an attorney who can guide you through the entire process.

Knowledge

You won't be able to look into all the possibilities alone. We're well-versed in criminal law and can provide you with a strong strategy to turn the odds in your favor.

Relationships

We've been working in the courts for a long time and have developed positive relationships with all the people you may face, which can help improve your chances.

Building a Case

Unlike a prosecutor, your criminal defense attorney can spend the time to build a strong case to help get your charges dismissed or your penalties reduced.